#TheCool back up in it with that usual time frame mixed up in something as always. We've got plenty to cover so let us not waste anytime on that.
PT's up and damn even I can impress myself. My newest installment of #GamingBucketList featuring Kid Icarus and it covers about everything you'd ever need to know to about it. I had a wonderful time not only playing but sharing what I learned with everybody else. So if you haven't read it then after you get last week back be sure to read it. You can do so
HERE!
And as usual #DoaGHThaDOJO has that everything you didn't think you needed. This week...
Shin Koihime Musou, Project Justice & Under Night In-Birth: EXE:Late. Slow motion this week but I have a feeling you'll have more you can handle in the upcoming week. So enjoy for now.
And with that, This Week In Gaming.
Kingdom Hearts III. Not 3 apparently. There's gameplay which would seem that Sora and the Kliq went to Disney World and stole some of the rides and can now summon them. I'm very interested now! Very much so.
This is the extended trailer for Dengeki Bunko Fighting Climax featuring Shizuo from Durarara!!! and Kuroyukihime from Accel World. Still waiting on s-CRY-ed. Will wait patiently.
Dead or Alive 5 Ultimate has a new costume pack just in time for All Hallows Eve. Some nice costumes in this pack and the return of Lorelei from DoA3 with a spooky makeover. Cool beans.
Sengoku Basara 4. Profound Sadness. Import. Hype. Sad. Always.
Flip Bucket has a new character for its latest update as Xeno is here now and Shanwoo has been retooled for whatever reason.
GOTY candidate. I was a huge fan of Criminal Girls on both sides of the ball. The Sexy & the RPG that accompanied it. Now add some touchscreen functionality and you've got something going. #BasedNipponIchiSoftware
In other news, Rukia's in J-Stars. YEAH!!!! She's a support character...FUCK OUTTA HERE!!! Still the game with Based Yusuke in it so there's still hope. For some reason I want to get into X & Y but I'm short an Ambassador 3DS so it'll have to wait. I think it may be me seeing the games come full circle or something but I might just wait for the inevitable Z to come out.
Other than Kid Icarus I didn't get on much else. I tried to fit some Xenosaga 3 in but it didn't happen like I wanted it to. I'm also still scoping out alternate games for the next #RunDatReXXX if the original plan doesn't pan out. But we'll see though and I do have a plan for my next #GamingBucketList so be watching for that as well.
In all that other stuff I watch as you can see by this week's title is that that hour long Korra was so beast with the origin story of Wan. I'd seriously watch a series about it but the episode covered everything you needed to know but what this does for the show as a whole is to be seen.
Revolution is going straight nuts. OG Young Tom Neville aint Based God no mo. The new Based God is so Based he's just Based and while that's going straight nuts so are The Originals & The Vampire Diaries and I now see the light. Klaus is better off spun off so TVD can do what it does and it's doing that very damn good! Forver Salty. RIP The Secret Circle! That Gaim show. Going super duper nuts!
I do have some plans for some upcoming marathons including Garo Makai Senki & Attack on Titan planned when I have the time to do so. AoT has been a long time coming and the Garo one comes from me taking care of everything before Makai Senki in a nice marathon this week. So go that. I'm just ready for the Winter Anime Season so Sailor Moon can finally come. We be waitin homie!
And Naruto & Bleach running DeM'z in the dirt like nobody's business. This is what happens when you write yourself into a corner. Learn not to do this at home, kids!
With that as we usually do at this time, What I Watched On YouTube This Week!
Sonic For Hire is trying to answer the question. Who's fucking with them? And Dolphins. Or were they Porpoises?
Nigga. Turtles. Nigga Turtles!
Reminders of the good old days and that crush on Valerie Rae Miller. #TeamDetweiler
Shouts to
Mikadok
for this awesome tutorial of Phantom Breaker: Extra. A must watch if you're a bit curious about the game at all.
Vinesauce Corruptions are back with another classic being tampered with. Metal Gear Solid!
Real Life Moments with Mrs. Mash Starring Consequences.
FAT ASSES!! FAT ASSES!! FAT ASSES!!
That's it. We're done. And as usual thanks for kicking it with me for a little while.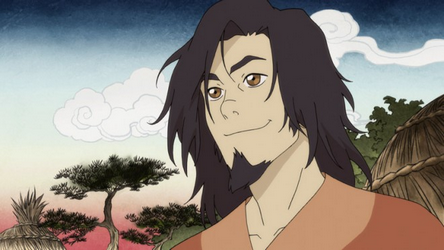 Shouts to the OG Avatar, Wan! Thanks for the super awesome origin story!!
Now we're done. See You Next Time!!
-Triple Da G.O.D!